From the Blog
Find out the latest news about our practice and information about your health related needs.
Read our Blog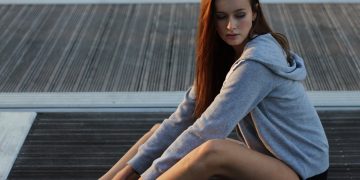 March 14, 2017
Sit up, shoulders back, head…We've been reminded since birth by parents, teachers and coaches to achieve beautiful...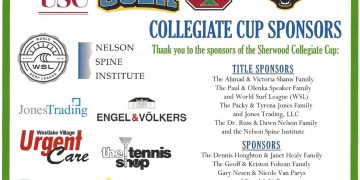 February 6, 2017
This past weekend, Dr. Jamie Culhane of Newbury Park had the esteemed pleasure of sponsoring the annual Sherwood Collegiate...
What Our Patients Say
I love Dr. Jamie Culhane! She found me when I was at a loss for how to proceed with my medical condition. I had never seen a chiropractor before and had no idea what to expect. Her treatment and care of me and her referral to my current internist are why I am thriving today. Her gentle manner and broad knowledge make her an extraordinary doctor! I'm so glad she's on my side J
Cynthia K
I've been a patient of Dr. Culhane's since May 2007. I met her at a Conejo Valley Unified School District (CVUSD)Health Fair (CVUSD). Her friendly and caring personality is what attracted me to her practice. In addition to her depth of knowledge. Whenever I feel a cold coming on, I get in for a spinal check up and adjustment to boost my immune response. I am grateful for staying in proper alignment during the year as well.
Kari L.
I was referred to Dr. Culhane's office from other patients that had great success. I have had earaches, hearing loss and pain for years. Within a couple of weeks of chiropractic treatment, I noticed a big difference in my earaches and was sleeping better than I had in some time. I would definitely recommend her and I am so grateful that my ears are feeling better!
Lea
Dr. Culhane has been our family chiropractor for years and has done a spectacular job of helping everyone get well and maintain chiropractic health.
Marshal H.
Dr. Culhane recommended using VOXX Socks due to consistent lack of sleep at night. I wear the Voxx socks to sleep every night and I am able to relax and sleep through the night. The socks along with the proper pillow I purchased from her are wonderful and I would recommend them both to everyone.
Nancy R.
Dr. Jamie is a very experienced Chiropractor and a great all around woman. I first started seeing her 20 years ago and have always known her to be nothing but professional and totally dedicated to the well being of her patients. She even helped to detect a Thyroid issue I was having when I was not aware. Very thankful for her thoroughness!
Trish M.
I have suffered from painful ear infections very often for the past two years. For the last couple of months, I have been under Dr. Jamie's care and for the first time I can remember I am pain free and haven't had one ear infection. My overall health has been the best in a while. I am amazed at the changes I have felt and am so pleased!
Emma D.